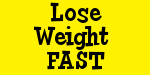 When it comes to losing weight, are you overwhelmed, discouraged or stuck?
Discover the power of using a meal-replacement plan
to lose weight FAST and reach your goals.

Shaker Jar Diet
How to Use a Meal Replacement Plan to Lose Weight FAST
Based on my highly-successful clinic and coaching practice, this book will guide you toward phenomenal success with using a meal-replacement plan to reach your goal weight and maintain long-term.
In Shaker Jar Diet, you'll discover:
How to start strong and stay on a plan all the way to your goal
Secrets to managing emotional issues, moods and motivation
Quick fix ideas for when you slip up or fall off your plan
What to say to people who question your program
Guidelines for the correct amount and types of exercise
Ways to manage ketosis, weird problems and medical concerns
How to transition off your plan without rebound weight gain
Shaker Jar Diet provides support for ANY brand of meal-replacement program including Medifast®, Optifast®, HMR®, New Directions®, Ideal Protein® and many others.
Information about meal-replacement plans
In this book, meal-replacement plan refers to programs that provide a Very Low Calorie Diet (VLCD) or Low Calorie Diet (LCD.) Examples of this type of program include Medifast®, Optifast®, HMR®, New Directions®, Ideal Protein® and many others.
Each program brand has specific protocols which typically include using a variety of nutritional products such as shakes, soups, bars and other options. Programs choices range from having no regular food and using only nutritional products to plans that include one or two regular meals per day.
To learn more, go to www.shakerjardietplans.com
(Visited 619 times, 1 visits today)