 Attention dieters—the scale is not your enemy!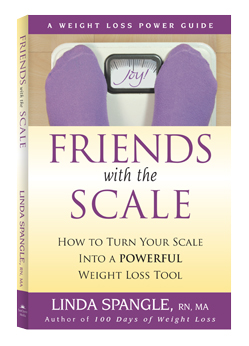 Softcover
Friends with the Scale App
It's time to let go of your love-hate relationship with your scale. When you use it the right way, your scale can become your biggest ally in managing your weight. Imagine saying to yourself, "I love my scale!"
Friends with the Scale
How to Turn Your Scale into a Powerful Weight Loss Tool
Based on stories and examples along with scientific data, this book shows you how to discover the weight-loss power that lies within your scale when you simply make it your friend.
You'll discover:
How to prevent the dreaded scale panic
The one time you should NOT step on the scale
Ways to manage the scale at your doctor's office
14 factors that can affect scale numbers
How to fix "failure thinking" when the scale goes up
Praise for Friends with the Scale
From Weight-Loss Leaders…
Since 1948, TOPS has been supporting thousands of members'
understanding that they are far more than a number on a scale and that the scale is one of many tools that may be used in the weight-loss journey. We applaud the techniques illustrated in Friends with the Scale for maintaining a healthy perspective as we work toward our best health.
–Barbara Cady, President of TOPS (Take Off Pounds Sensibly) Clubs, Inc.
Among Wellness Professionals…
Friends with the Scale may be Linda's best work yet (and that's saying a lot!) The examples and strategies she gives are universal to all dieters, but don't be surprised if you often pause and think "That's totally me" and get the feeling the book was written specifically for you!
–Chris Dziewulski, Owner/Operator of StartYourDiet.com
(Visited 1,050 times, 1 visits today)